Gravel Biking in Austrias largest BIKE-REGION
An endless variety of gravel tours in Saalbach Hinterglemm Leogang Fieberbrunn and the surrounding area.
A true paradise for gravel bikers awaits you here. The extensive network of bike and gravel trails attracts bike enthusiasts from all over the world and offers unforgettable adventures in breathtaking nature.

The Saalbach Hinterglemm Leogang Fieberbrunn region has a diverse landscape that is perfect for gravel biking. Discover picturesque valleys, refreshing lakes, lush alpine meadows and imposing mountains. The routes are suitable for both experienced bikers and beginners, so everyone gets their money's worth.

A highlight is the proximity to world-famous mountain destinations such as the Großglockner or the Kitzbüheler Horn. Here you have the opportunity to compete on some of the most challenging and impressive road climbs in Europe. The view from the summit region will reward you for all your efforts and impress your Strava friends.

Away from the trails, the region also offers varied opportunities for relaxation. Enjoy the hospitable atmosphere of traditional alpine huts or relax in specialised bike hotels.

The mix of breathtaking nature, challenging routes and warm hospitality will inspire you. So grab your gravel bike and come along!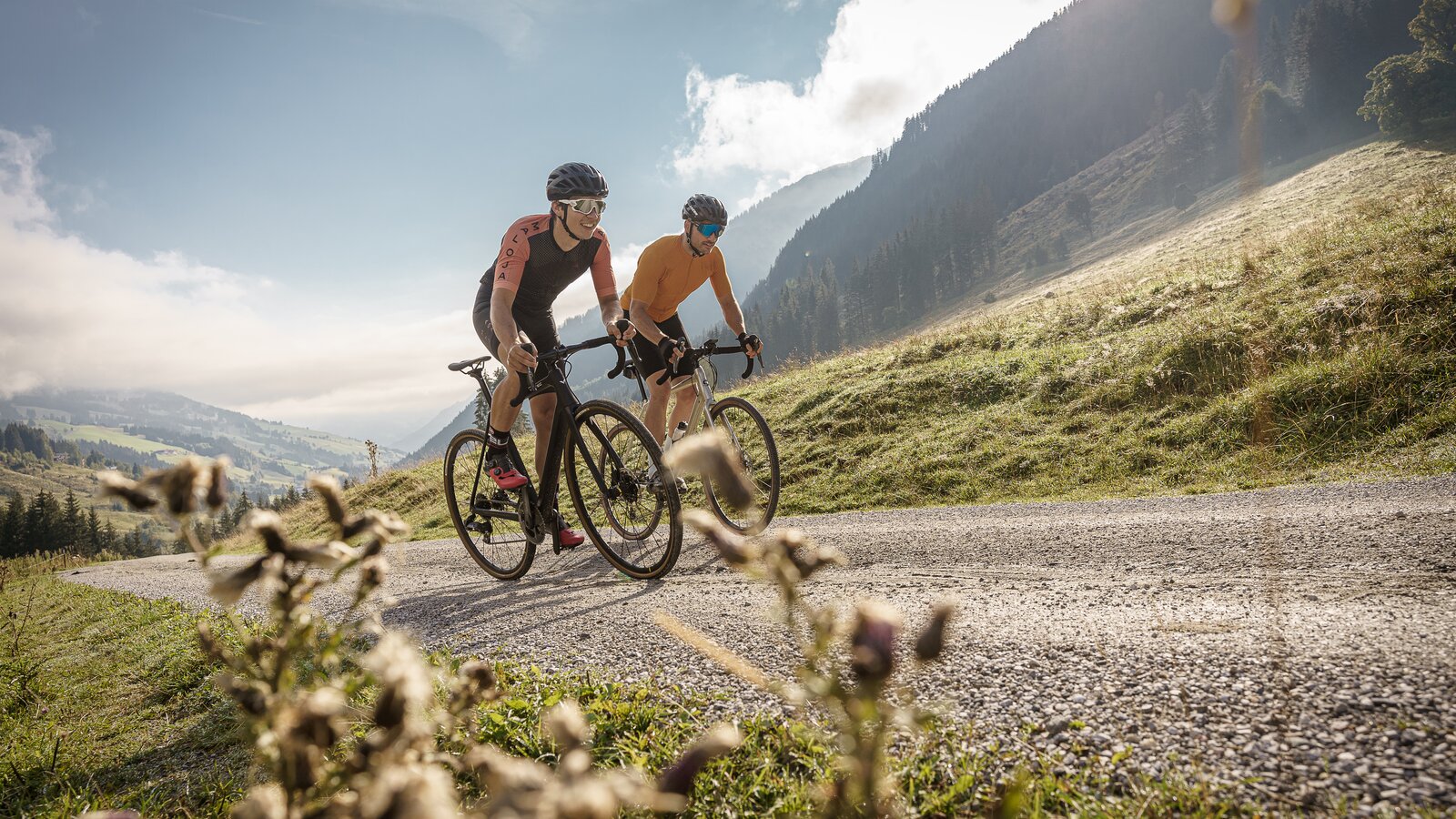 Saalbach Hinterglemm
Experience Alpine Gravel Biking in Saalbach Hinterglemm
Saalfelden Leogang
Gravel Biking. The way I like it.
Fieberbrunn
Various Bike Tours in Fieberbrunn.