AUSTRIA'S LARGEST BIKE-REGION
Over 90 km of lines & trails, downhill tracks and hundreds of kilometres of touring routes, 7 mountains with up to 9 gondolas with one ticket. This is what you get in Austria's largest bike-region Saalbach Hinterglemm Leogang Fieberbrunn!
Flowy lines, lightning fast downhill tracks with huge jumps or rowdy, technical and natural single trails? Thanks to over 90 kilometers of lines & trails in Austria's largest bike-region there's something for every bike-loving heart on the 7 mountains that can be easily accessed via 9 gondolas. Beginners can safely progress on several practice areas and pump tracks while experts can work on their skills.

Highlights of the Bike Region
TOP EVENTS SUMMER 2023
From the legendary Hacklberg-Trail in Saalbach Hinterglemm to 'Speedster' – the official Downhill World Championship track located at the Epic Bikepark Leogang – and the Bike Area Fieberbrunn, bikers will be spoilt for choice when it comes to identifying their new favorite trail!

Gravel Bikers please find info on tours on the websites in Saalbach Hinterglemm and Saalfelden Leogang.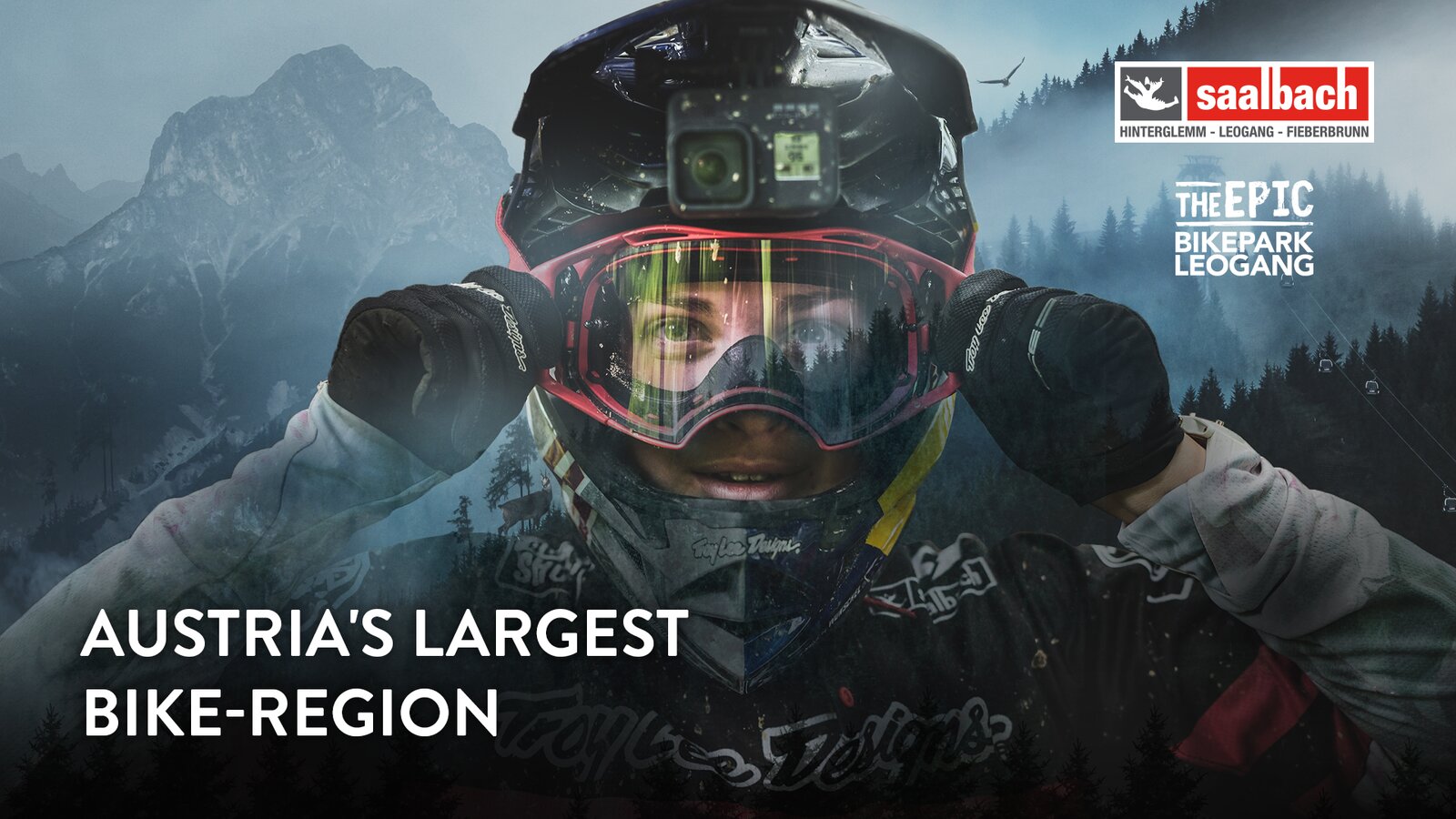 The Bike Region at a glance
Fieberbrunn
Discover the new bike offer around Fieberbrunn!
Saalbach Hinterglemm
Welcome to the Home of Lässig: 6 gondolas and legendary trails are waiting!
Saalfelden Leogang
Biking. The way I want.