AUSTRIA'S LARGEST BIKE-REGION: 70+ km of lines & trAIls, 9 gondolas and 7 mountains
Keeping distance is easy on over 70 km of lines & trails, downhill tracks and hundreds of kilometres of touring routes. 7 mountains with 9 gondolas are included with one ticket. This is what you get in Austria's largest bike-region Saalbach Hinterglemm Leogang Fieberbrunn!
Flowy lines, lightning fast downhill tracks with huge jumps or rowdy, technical and natural single trails? Thanks to over 70 kilometers of lines & trails in Austria's largest bike-region there's something for every bike-loving heart on the 7 mountains that can be easily accessed via 9 gondolas. Beginners can safely progress on several practice areas and pump tracks while experts can work on their skills.

From the legendary Hacklberg-Trail in Saalbach Hinterglemm to 'Speedster' – the official Downhill World Championship track located at the Epic Bikepark Leogang – bikers will be spoilt for choice when it comes to identifying their new favorite trail!
Additionally, thanks to Fieberbrunn, the new trail network now spans across two states, the only boundary remaining is your own fitness. E-Bike charging stations on mountain huts and throughout the valleys provide convenient options to recharge both body and bike for even longer tours and more trails.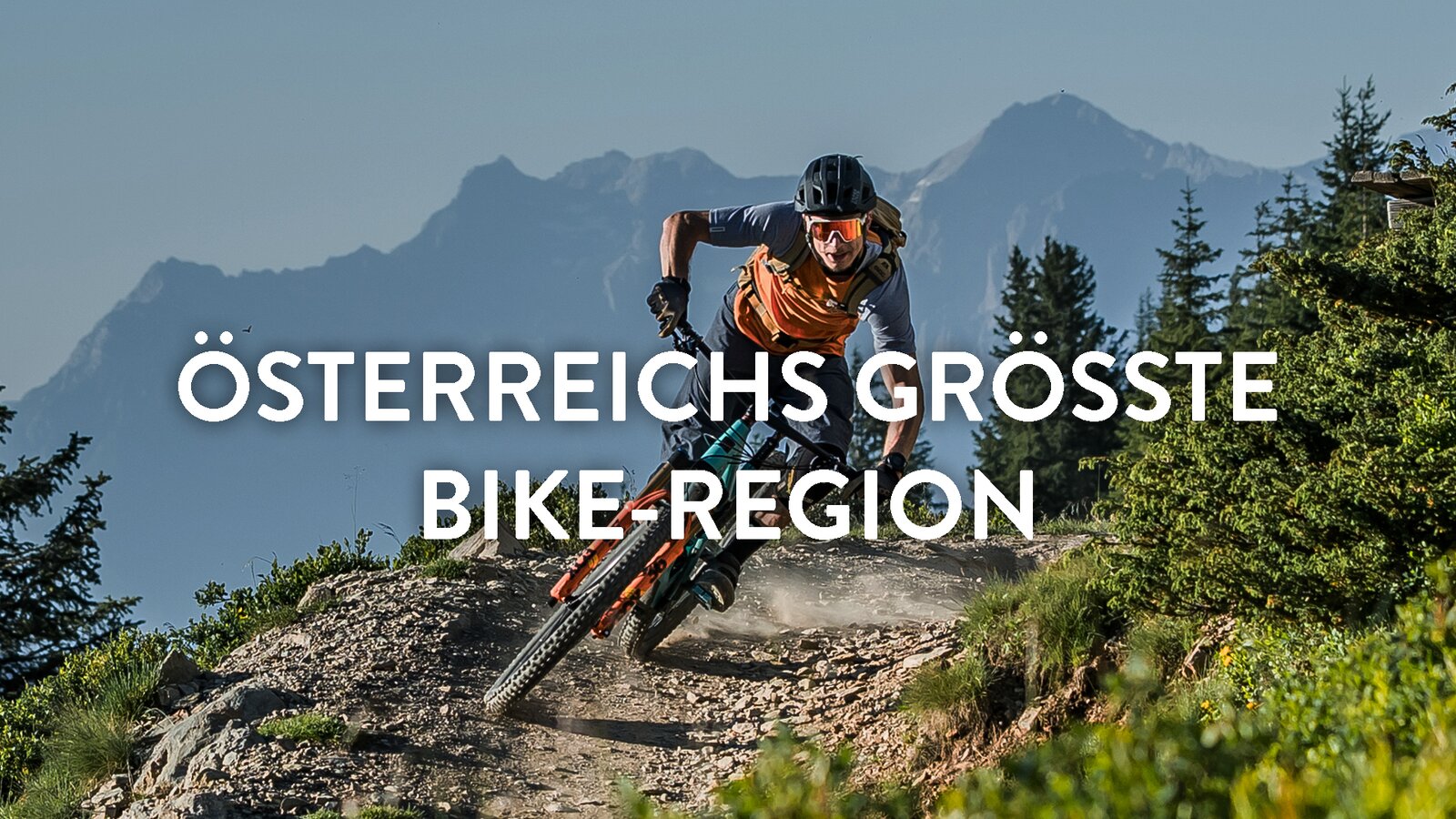 Saalbach Hinterglemm
Welcome to the Home of Lässig: 6 gondolas and legendary trails are waiting!
Saalfelden Leogang
Biking. The way I want.
Fieberbrunn
Charge your batteries: casual cycling and E-Biking around Fieberbrunn!