AUSTRIA'S LARGEST BIKE-REGION
Over 80 km of lines & trails, downhill tracks and hundreds of kilometres of touring routes, 7 mountains with up to 9 gondolas with one ticket. This is what you get in Austria's largest bike-region Saalbach Hinterglemm Leogang Fieberbrunn!
Flowy lines, lightning fast downhill tracks with huge jumps or rowdy, technical and natural single trails? Thanks to over 80 kilometers of lines & trails in Austria's largest bike-region there's something for every bike-loving heart on the 7 mountains that can be easily accessed via 9 gondolas. Beginners can safely progress on several practice areas and pump tracks while experts can work on their skills.

Highlights of the Bike-Region
THE CHALLENGE - Bike your Limit: Explore the coolest bike spots of Saalbach Hinterglemm Leogang Fieberbrunn in one day!
Learn To Ride Park in Saalbach
WM Track "Vali's Hölle" & Knappentrail in Leogang
Schweinestberg Trail & Easy Park Obingleitn in Fieberbrunn
Opened lifts in Autumn
H1+H2 Kohlmaisbahn until 16 October
D1 Reiterkogelbahn until 16. October
B1+B2 12er KOGEL until 3 October
A3+A4 Westgipfelbahn until 9 October
A1+A2 Schattberg X-press 30 September to 9 October
L1+L2 Asitzbahn until 16 October
L3+L4 Steinbergbahn from 17 October to 6 November
F1 Streuböden & F2 Lärchfilzkogelbahn until 30 October
From the legendary Hacklberg-Trail in Saalbach Hinterglemm to 'Speedster' – the official Downhill World Championship track located at the Epic Bikepark Leogang – and the Streuböden Bike Area in Fieberbrunn, bikers will be spoilt for choice when it comes to identifying their new favorite trail!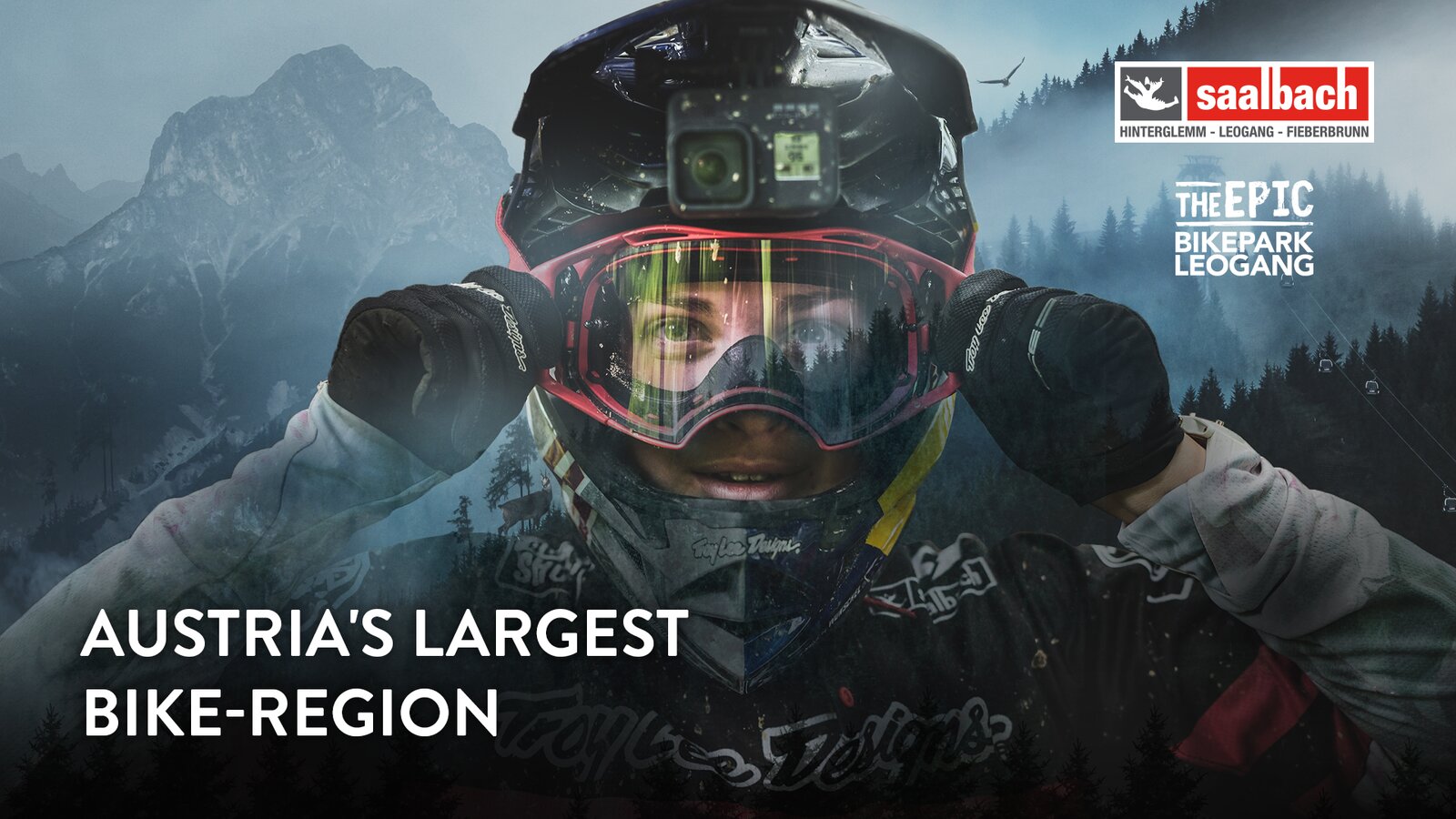 The Bike-Region at a glance
Saalbach Hinterglemm
Welcome to the Home of Lässig: 6 gondolas and legendary trails are waiting!
Saalfelden Leogang
Biking. The way I want.
Fieberbrunn
Discover the new bike offer around Fieberbrunn!